1500W Led Arena Light Golf Arena Lights
1500W Led Arena Light Golf Arena Lights
Led stadium light

China

3-5days

60000pcs Per month
LED Arena Light has USA Bridgeux SMD LED Chips installed, which helps creating a lighter structure and an energy saving product.

Our Premium Precise Optical Lenses is Anti-glare & zero flickering that make good user experience .
The light efficiency is extremely high, reaching 160lm/W with DLC Premium. Lenses are premium, with very accurate optics.

Widely used in Stadiums, Sports Facilities, Squares, High Mast Lighting, Light Towers, Ports,High speed photographic ect.

Rotatable modules offering maximum customisation.
Main Features

Luminous Efficiency: 160 lm/W (RA 90)
IP Rating: IP66 approved (IP67 and IP68 supported)
Life Span: >80000 hours
Work Temperature:-25 °C to 60 °C
Warranty Period: 5 Years
Powers Available: 600W to 1440W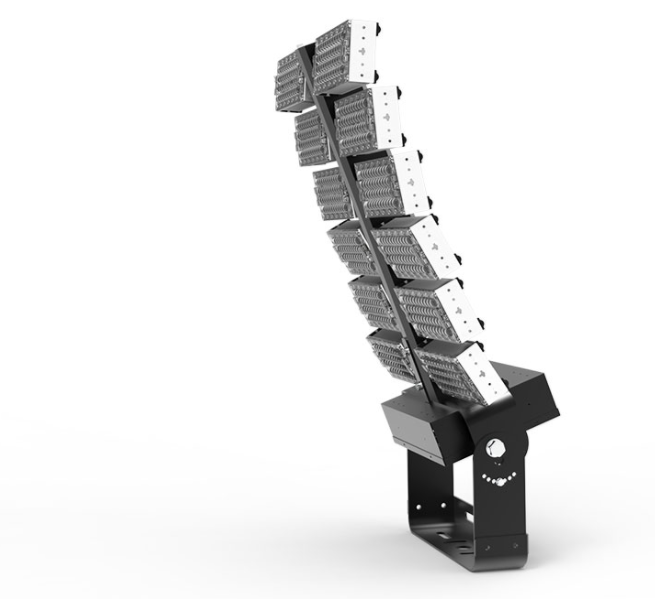 Technical Parameter
Light Source: USA original Bridgelux Chip
Power Supply: MeanWell or Inventronics
Color Index(CRI): Ra> 80 (until 95)
Input Voltage: 90-295VAC 50-60HZ
Power Factor (PF): >0.95
Power Efficiency: >90%
Beam angles available: 7°, 20°,40°, 60°, 90°,140*100°
Dimension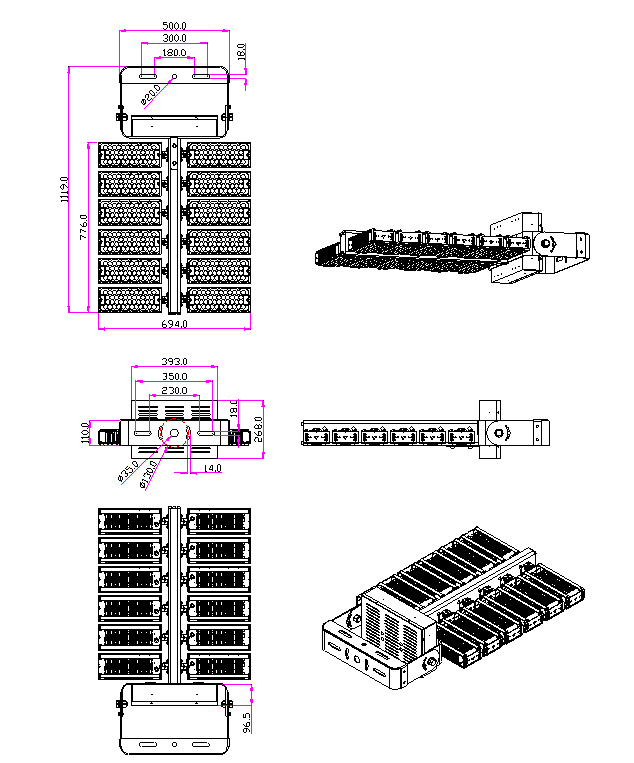 Package: 102.4x77.2x42.1cm
Gross Weight: 42kg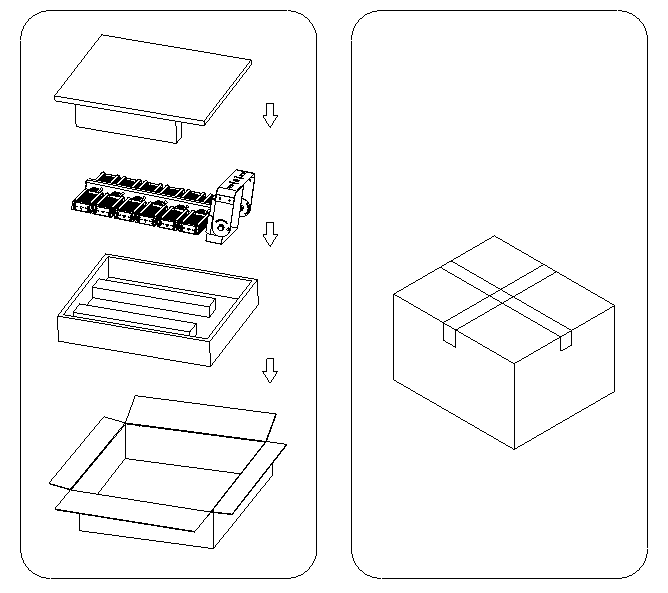 Installation: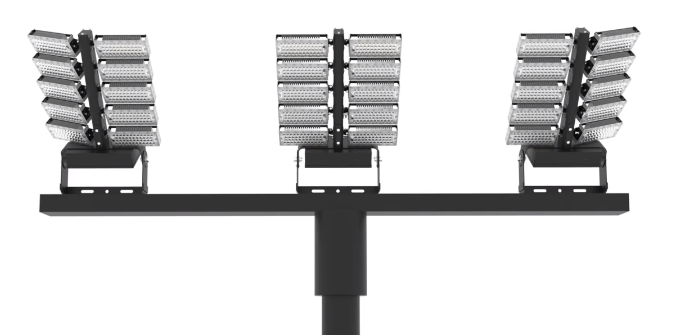 Golf course lighting design requirements
Golf originated in Scotland, the original shepherd's leisure sport because of its unique cultural connotation, the last 500 years and enduring, spread more and more widely, throughout the world.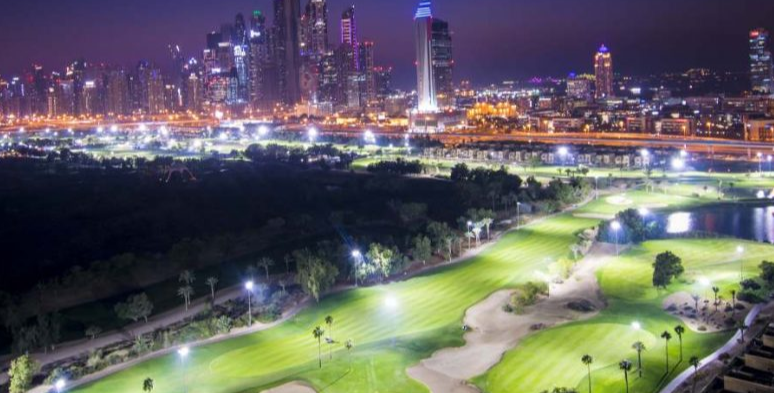 Golf course separation area, smooth road, obstacle area, green area
Division of the court area and illumination standards
The golf course is divided into four parts: the golf course is divided into four parts:
1. Kick-off zone: the horizontal illumination is 100LUX, and the vertical illumination of 100LUX is required to observe the direction, landing point and distance of the ball.
2. Smooth fairway and obstacle area: the horizontal illumination is 70LUX to clearly see the fairway.
3. Green: the horizontal illumination of the green area is 200LUX to ensure accurate judgment of the height, slope and distance of the terrain.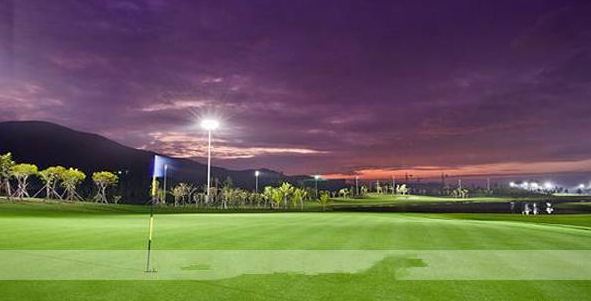 Lighting design requirements for competition venues
1. The lighting of the tee area should prevent strong shadows from being generated. The court lights with wide lighting should be used to cast from a short distance.
2. Fairway lighting is mainly provided by narrow floodlight to ensure sufficient vertical illumination and even illumination during the flight of the golf ball.
3. There shall be no dead area of illumination in the whole area and no glare shall occur.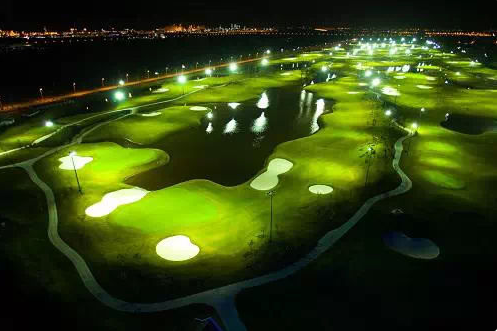 Reita LED court lights (SPL series) kit, using efficient fin cooling technology;Have square, round multi - Angle lens choice, wide range of applications;High pressure cast aluminum shell and toughened glass, strong impact resistance;The internal lens and the cloth glass spot uniformity, and effectively inhibit glare.
A variety of power options, high efficiency, energy saving, long life, can be a perfect replacement for 1000w-2000w and above high pressure sodium lamp products.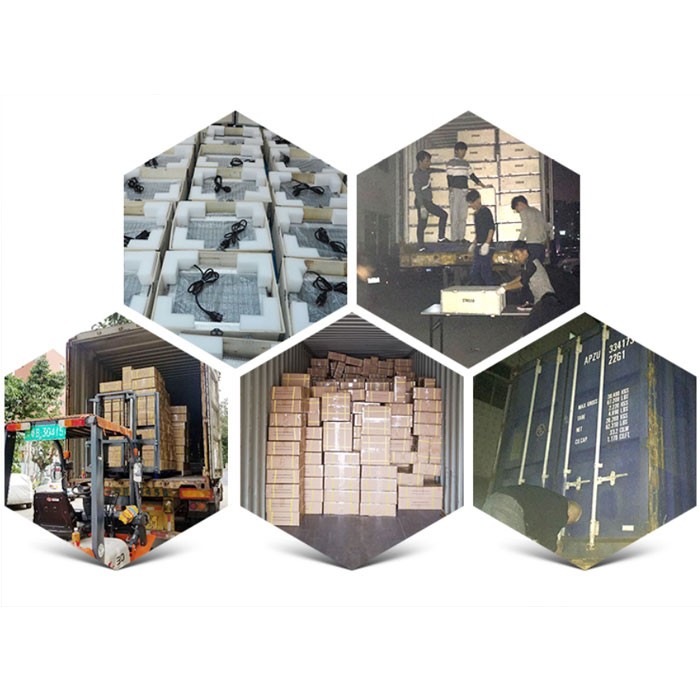 Features and advantages of Reita LED flood lights: Features: 1. The internal and external strong earthquake resistant structure design is adopted to effectively solve the problems of bulb shedding, bulb life shortening and bracket fracture caused by strong vibration. 2, with high efficiency gas discharge lamp as the light source, the bulb service life of more than 10,000 hours, especially suita
...more