150W High Power Industrial Led Flood Lights
150W High Power Industrial Led Flood Lights
Led stadium light

China

3-5days

60000pcs Per month
This Flood Light has 10W chips installed. As there is more power in each individual chip, less chips are required to produce the same overall high-power output with a smaller size. The light efficiency is extremely high, reaching 160lm/W with DLC Premium. Lenses are premium, with very accurate optics.
Widely used in Stadiums, Sports Facilities, Tunnels, Squares, High Mast Lighting, Light Towers, Ports,High speed photographic ect.
150W High Power Industrial Led Flood Lights
• Adopt the industry high-end COB led light source Cree/Bridgelux
• The innovation of the cooling and temperature balance control technology
• Working life > 80,000 hours
• Led light failure < 2% (100,000 hours)
• The design of high reliable, high efficiency, constant current power supply
• The secondary optical DIWL technology(JPN, lens PMMA high light transmittance (98%)
• The multiple perspectives, distant, luminous uniform, suitable for different environment lighting needs
• IP67 rating is applicable to outdoor environment
This product can be applied to all kinds of sports venues,courtyard,square,airports, large construction sites, shopping malls, office building, exhibition hall, project planning, farms, golf courses, playgrounds, car parks, toll station, gas station, warehouse, streets and tunnels, racetrack, ports, industrial, billboards, garage lighting environment.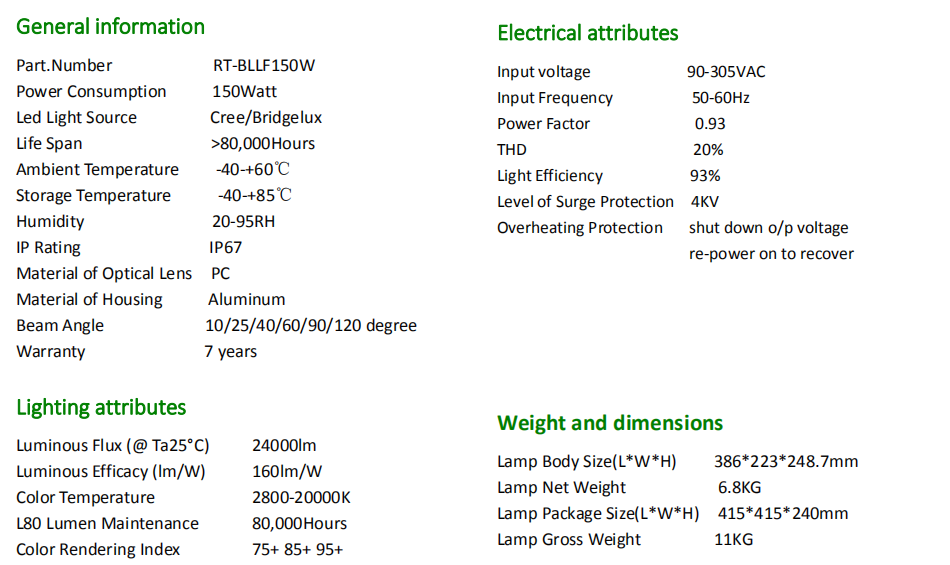 Certification
ETL / DLC / TUV / SAA / CE / ROHS / ErP / C-Tick / ISO9001
Reports
LM79 / LM80 / IP67//IK10/TM21/ Vibration/Photobiological Safty/ IES
Driver
UL/CUL listed MeanWell Power supply HLG series 7 years warranty
Led Chip
Cree Chips,100,000 hours lifespan, High Power High Lumen Bridgelux Chips, 100,000 hours lifespan, High Power High Lumen
Installed Way: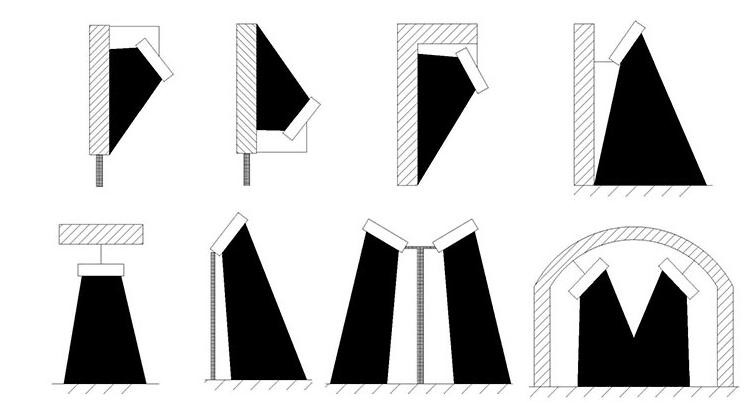 Industrial Flood Light
The design scope of industrial flood light includes interior lighting, outdoor installation lighting, station and field lighting, underground lighting, road lighting, guard lighting, obstacle lighting, etc.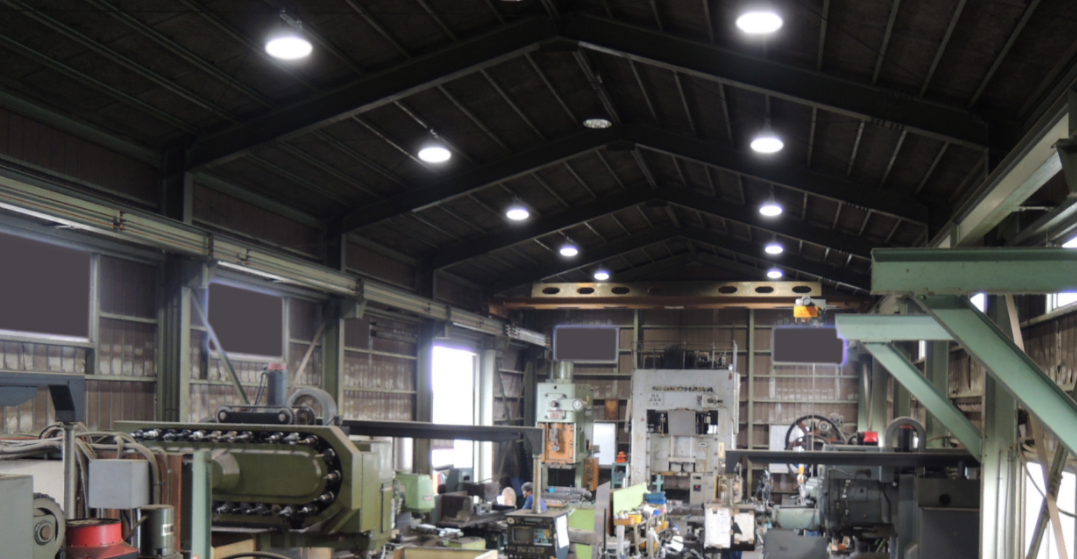 Scope and types
A factory is a place for the production of a given product, generally consisting of a factory building, office and other ancillary buildings, various outdoor installations, stations, fields, roads, etc.
(1) indoor lighting: internal lighting of the workshop and ancillary rooms such as offices.
(2) outdoor lighting: lighting for various outdoor devices.Such as outdoor job field of shipbuilding, petrochemical enterprises kettle, tank, reaction tower, the building materials enterprise of rotary kiln, belt propylaea, blast furnace of metallurgical enterprise, ladder, platform, power station of the gas tank, general voltage outdoor substation, power distribution equipment, outdoor type cooling water pump stations (tower) and lighting of outdoor ventilation dust removal equipment, etc.
(3) station lighting: lighting of stations, railway marshalling yards, parking lots and open storage yards.
(4) underground lighting: lighting in basements, cable tunnels, integrated pipe corridors and tunnels.
(5) road lighting: lighting of roads and other roads in the factory.
(6) guard lighting: lighting along the perimeter of the factory and the guard areas around key sites.
(7) obstacle lighting: there are extra-high buildings and structures in the factory, such as chimneys, etc. According to the regional aviation conditions, the sign lighting shall be installed according to relevant regulations.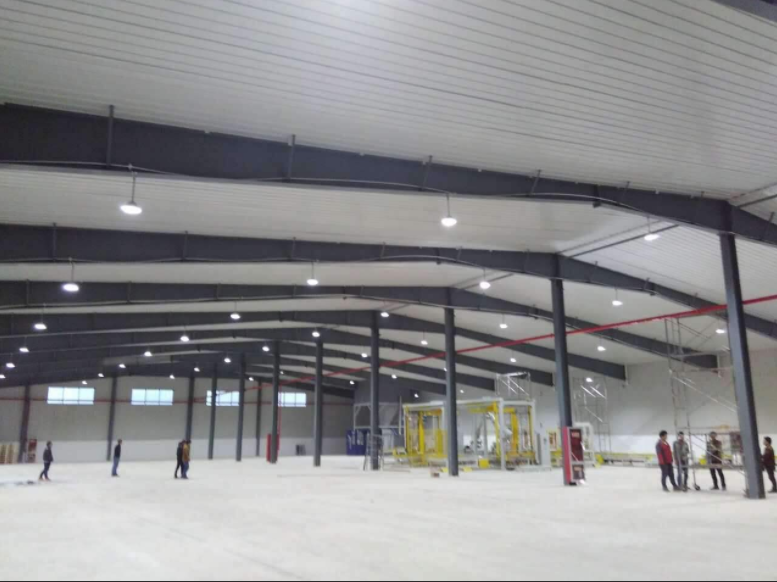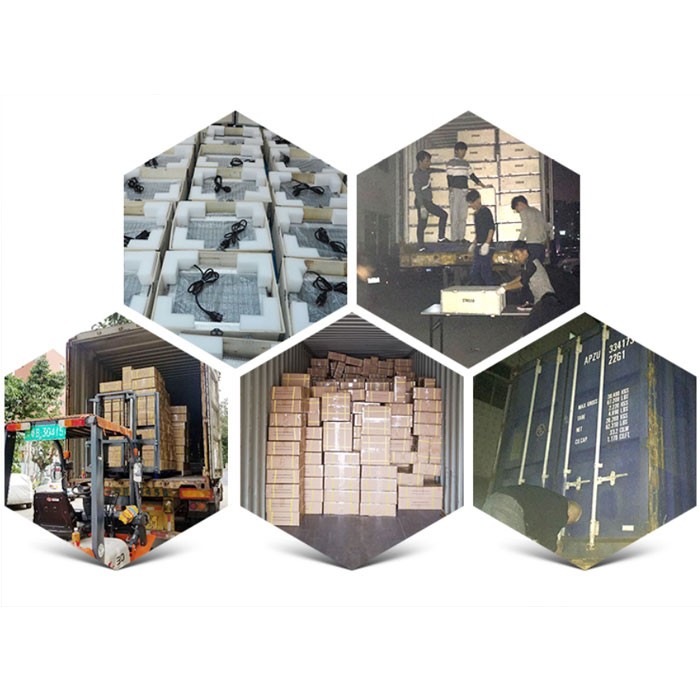 Features and advantages of Reita LED flood lights: Features: 1. The internal and external strong earthquake resistant structure design is adopted to effectively solve the problems of bulb shedding, bulb life shortening and bracket fracture caused by strong vibration. 2, with high efficiency gas discharge lamp as the light source, the bulb service life of more than 10,000 hours, especially suita
...more