300W Led Sports Light Sports Pitch Lighting
300W Led Sports Light Sports Pitch Lighting
Led stadium light

China

3-5days

60000pcs Per month
LED Sports Lighting has USA CREE XPE LED Chips installed, which helps creating a lighter structure and an energy saving product.

Our Premium Precise Optical Lenses is Anti-glare & zero flickering that make good user experience .
The light efficiency is extremely high, reaching 140lm/W with DLC Premium. Lenses are premium, with very accurate optics.

Widely used in Stadiums, Sports Facilities, Squares, High Mast Lighting, Light Towers, Ports,High speed photographic ect.
300W LED Sports Lighting
Main Features
Luminous Efficiency: 140 lm/W
IP Rating: IP66 approved
Life Span: >80000 hours
Work Temperature:-25 °C to 60 °C
Warranty Period: 5 Years
Powers Available: 100W to 1500W
Technical Parameter
Light Source: USA original CREE Chip
Power Supply: MeanWell or Inventronics
Color Index(CRI): Ra> 80 (until 95)
Input Voltage: 90-295VAC 50-60HZ
Power Factor (PF): >0.95
Power Efficiency: >90%
Beam angles available: 15°, 40°, 80°
Certification: ETL,SAA,DLC,CE,ROHS
Large LED Sports lighting solutions
In recent years, with the development of LED technology, LED lamps are more and more popular in the lighting field.However, in the field of sports lighting, due to the industry segmentation and high degree of specialization, only a few enterprises have introduced LED lighting for sports venues.LED lighting technology surpasses traditional metal halide lamps in terms of energy saving, service life, installation and maintenance, as well as intelligent application and lighting quality, and has a broad application prospect in the field of sports lighting.

In compliance with the high standards of modern Sports lighting requirements, Reita has launched a new HDTV sports rebroadcast lighting - RT-SL series of LED Sports Lighting.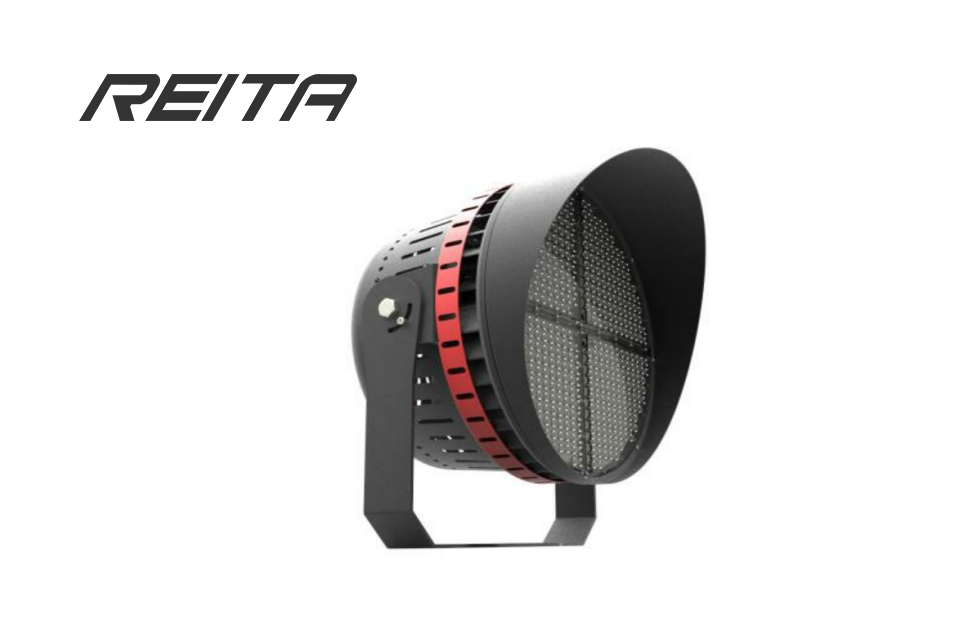 * It has 300w-400w-500w-600w-800w-1000w-1250w
* luminous flux 140lm/W
* high definition means CRI > 90, TLCI > 90, R9 > 20
* high purity aluminum integrated fin heat dissipation, fast heat conduction and excellent heat dissipation performance
* professional light distribution: the lens can be selected from a variety of angles including narrow, medium and wide
* professional anti-overflow light cover, effectively control the overflow light and avoid light pollution
* protection level: IP66, IK08, strong wind resistance: level 17, no fear of severe outdoor environment
* maximum impulse voltage (T3) Vmax 20KV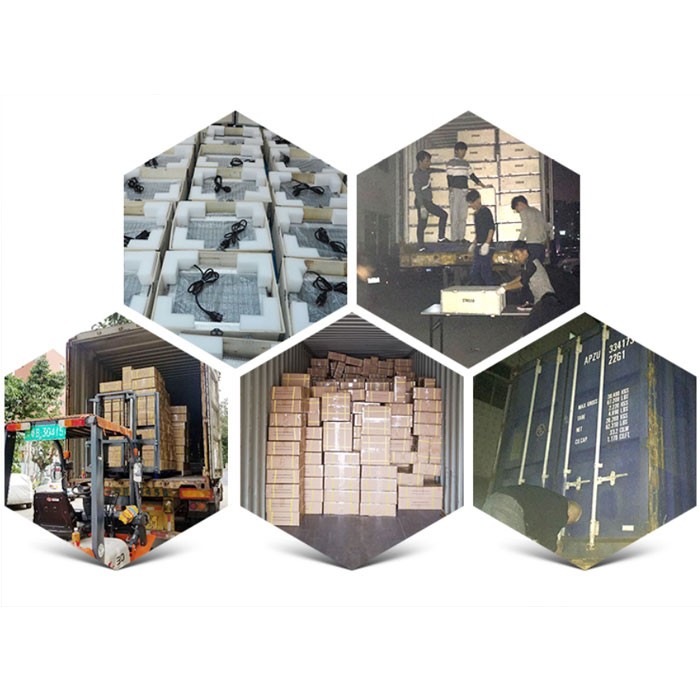 Features and advantages of Reita LED flood lights: Features: 1. The internal and external strong earthquake resistant structure design is adopted to effectively solve the problems of bulb shedding, bulb life shortening and bracket fracture caused by strong vibration. 2, with high efficiency gas discharge lamp as the light source, the bulb service life of more than 10,000 hours, especially suita
...more