600W 110Volt Outdoor Mobile Tower Led Flood Light
600W 110Volt Outdoor Mobile Tower Led Flood Light
Led stadium light

China

3-5days

60000pcs Per month
This Flood Light has 10W chips installed. As there is more power in each individual chip, less chips are required to produce the same overall high-power output with a smaller size.

The light efficiency is extremely high, reaching 160lm/W with DLC Premium. Lenses are premium, with very accurate optics.

Widely used in Stadiums, Sports Facilities, Tunnels, Squares, High Mast Lighting, Light Towers, Ports,High speed photographic ect.
600W Mobile Tower LED Flood Light

Main Features
One stop Solution for Outdoor high power Illumination
Premium Precise Optical Lens System, 2-10 times brighter than conventional light
Maintainance on Single LED
2nd Generation Direct Heat Path Technology, 2-5 times better stability
Anti-Glare System, suitable for any occasions
IP66, underwater use support
Powers Available: 100W to 5000W
5years warranty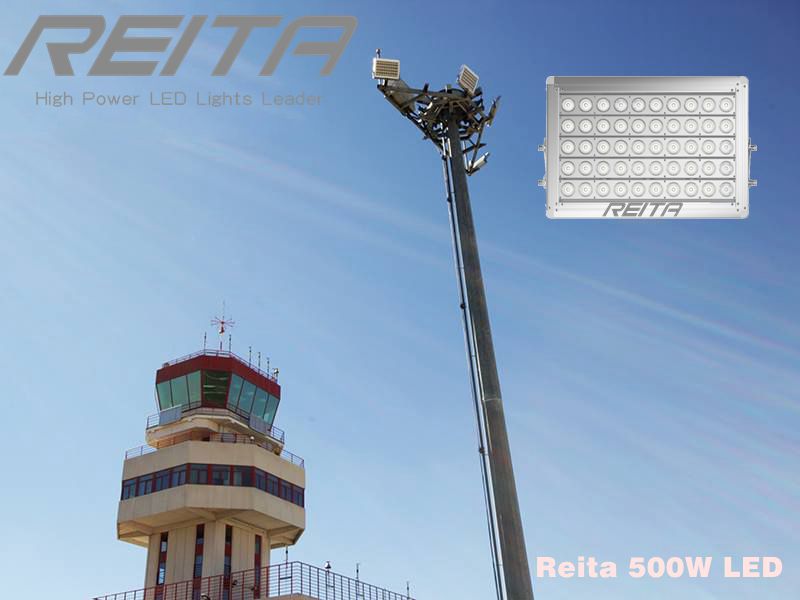 Technical Parameter
Light Source: USA original Bridgelux Chip(upto 199lm/W)
Power Supply: MeanWell or Inventronics
Color Index(CRI): Ra> 80 (until 96)
Input Voltage: 90-295VAC 50-60HZ
Power Factor (PF): >0.95
Power Efficiency: >90%
Beam angles available: 10°, 25°, 40°, 60° 90°, 120°
Note: White Color, RGB Single Color,DMX Price are same
Part No.
Wattage
Lamp Lumen
Flux
CCT
Beam Angle
Voltage
RT-BLLF100W
100Watt

America Bridgelux 160lm/W

America CREE

16000lm
3000K,3500K,4000K,5000K,5700K,6500K
10-25-40-60-90Degree




Meanwell driver 90-295VA

RT-BLLF150W
150Watt
24000lm
RT-BLLF200W
200Watt
32000lm
RT-BLLF240W
240Watt
38400lm
RT-BLLF300W
300Watt
48000lm
RT-BLLF360W
360Watt
57600lm
RT-BLLF400W
400Watt
64000lm
RT-BLLF500W
500Watt
80000lm
RT-BLLF720W
720Watt
115200lm
RT-BLLF1000W
1000Watt
160000lm
RT-BLLF1500W
1500Watt
240000lm
RT-BLLF2000W
2000Watt
320000lm
RT-BLLF4000W
4000Watt
640000lm
Features and application of mobile Tower lighting.
Mobile lighting tower are suitable for large areas and high brightness lighting of the army, highway, railway, electric power, public security and other enterprises and institutions, as well as various large construction operations, mine operations, maintenance and repair, accident treatment and disaster relief.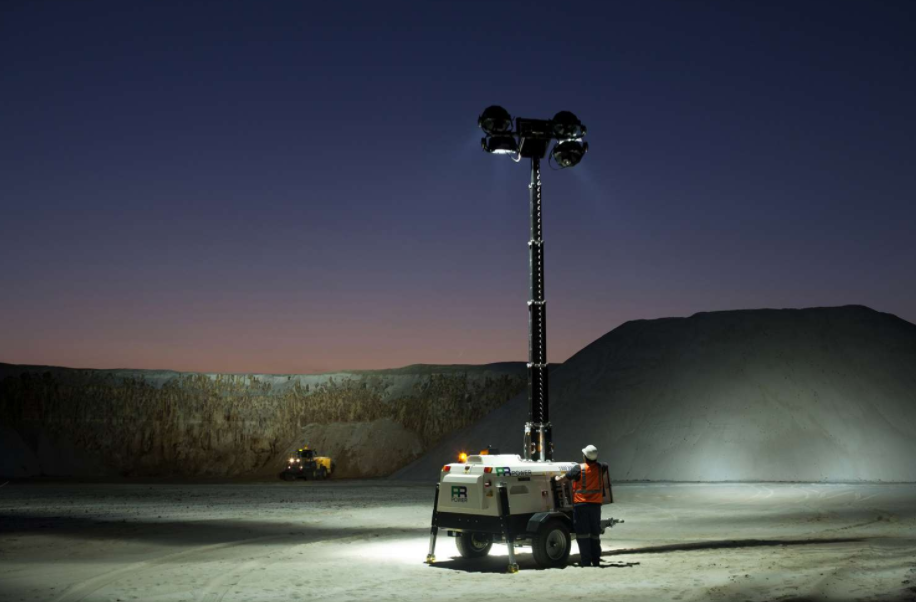 Features of mobile Tower lighting lighthouses
● The unique optical design makes the light can be straight line, to provide the best lighting effect for the site.Each lamp can be adjusted independently.Fast power connections provide easier disassembly in preparation for transport.The main mast, which can rotate 360 degrees, allows light to be adjusted for different needs after elevation.Compact, enhanced lighthouses provide extraordinary lighting, enhanced and trailer lighthouses are characterized by compact and lightweight design, making transportation easier.
● 20pcs 600w LED Flood lights are adopted, and the lamp holder can arbitrarily change the projection Angle within the range of 0° ~ 360° in the vertical direction;Lamppost rising: 10 m, rising time: 50S, descending time: 20S;The radius of light coverage can reach 150-200 meters.
● The lamp pole can make 360° rotation adjustment in the horizontal direction, and 360° irradiation without dead Angle.Lamp-post and car body as a whole, lamp-post down to maintain the vertical original state, not allowed to fold transport and movement.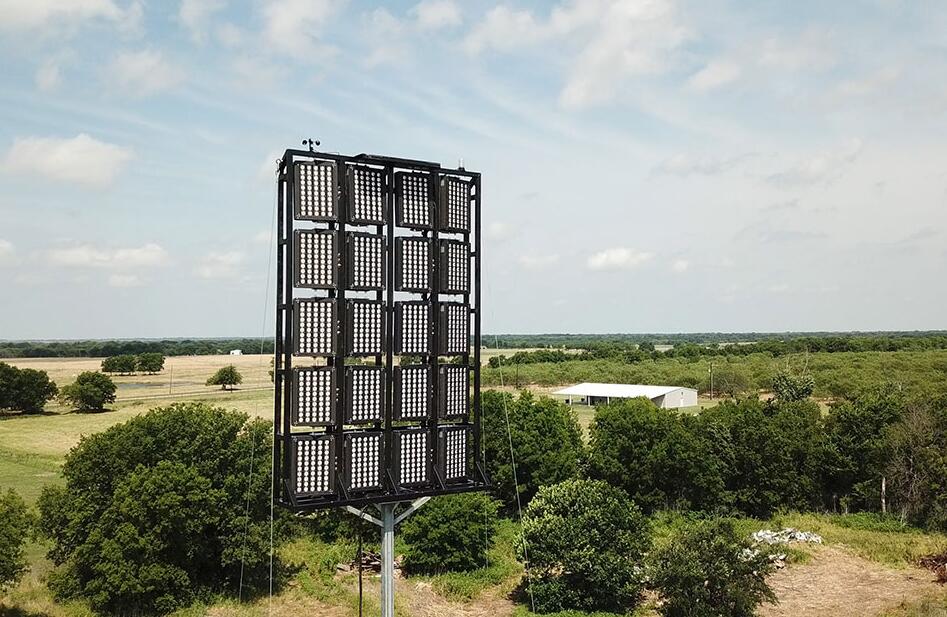 ● The whole set of lighthouses adopts 4 hydraulic supporting feet, which are fully automatic operation design. When the supporting feet are retracted, they can be locked with pin buckles, which will not be accidentally released.The hydraulic support foot can support more than 1400kg of load after spreading, and each support foot can support 350kg (one-button automatic spreading support foot);Can ensure the safety of the work in the wind force 10.
● Lamp power: 20×600W;Luminous flux: 20×96000lm;Electrical performance: 220V50Hz;Flip: 0° ~ 360°;Enclosure protection class: IP66.
Mobile lighting Tower mainly serve industries and scenes
1. Construction lighting shall be applied to engineering construction, urban construction pipelines, pavement paving, road maintenance and road rescue.
2. Emergency lighting is used in emergency rescue, earthquake preparedness, fire control by armed police, earthquake relief and flood control.
3. Combat readiness lighting is applied to combat readiness emergency, various rescue, field training, camping and distribution.
4. Mine lighting is applied to open pit mine lighting, tunnel lighting, storage and transportation, and mine camping.
5. Mobile lighting is applied to sports events, film and television shooting, airport standby and railway power.
6. Emergency lighting is applied to traffic, electricity, water pipe, gas and telecommunication construction.
The above is the mobile lighting lighthouse characteristics and application scenarios. We hope to help you.For more information about mobile lighting lighthouse products, please Contact to us.
The Highest Power and Brightest LED Flood Light for Mobile Light Tower.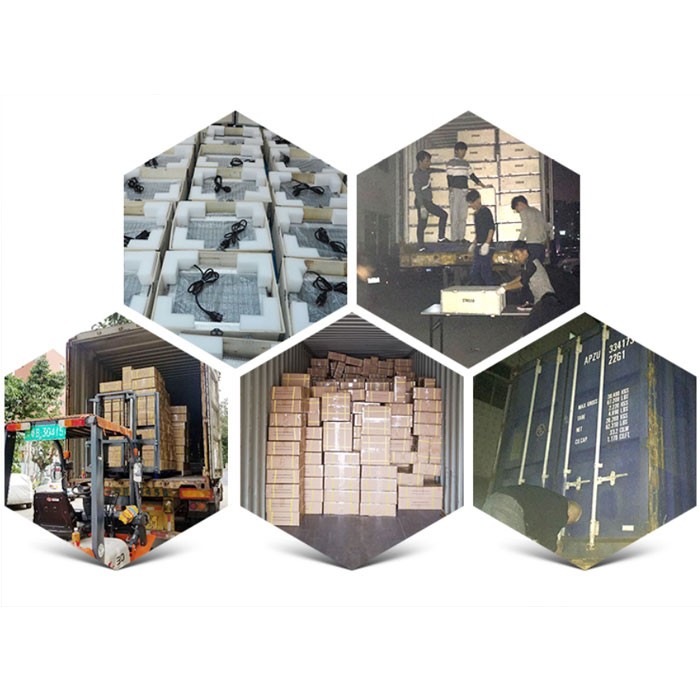 Features and advantages of Reita LED flood lights: Features: 1. The internal and external strong earthquake resistant structure design is adopted to effectively solve the problems of bulb shedding, bulb life shortening and bracket fracture caused by strong vibration. 2, with high efficiency gas discharge lamp as the light source, the bulb service life of more than 10,000 hours, especially suita
...more