720W Dimmable Outdoor Led Sports Flood Light Fixtures
720W Dimmable Outdoor Led Sports Flood Light Fixtures
Led stadium light

China

3-5days

60000pcs Per month
This Flood Light has 10W chips installed. As there is more power in each individual chip, less chips are required to produce the same overall high-power output with a smaller size.
The light efficiency is extremely high, reaching 160lm/W with DLC Premium. Lenses are premium, with very accurate optics.
Widely used in Stadiums, Sports Facilities, Tunnels, Squares, High Mast Lighting, Light Towers, Ports,High speed photographic ect.
720W LED Sports Flood Light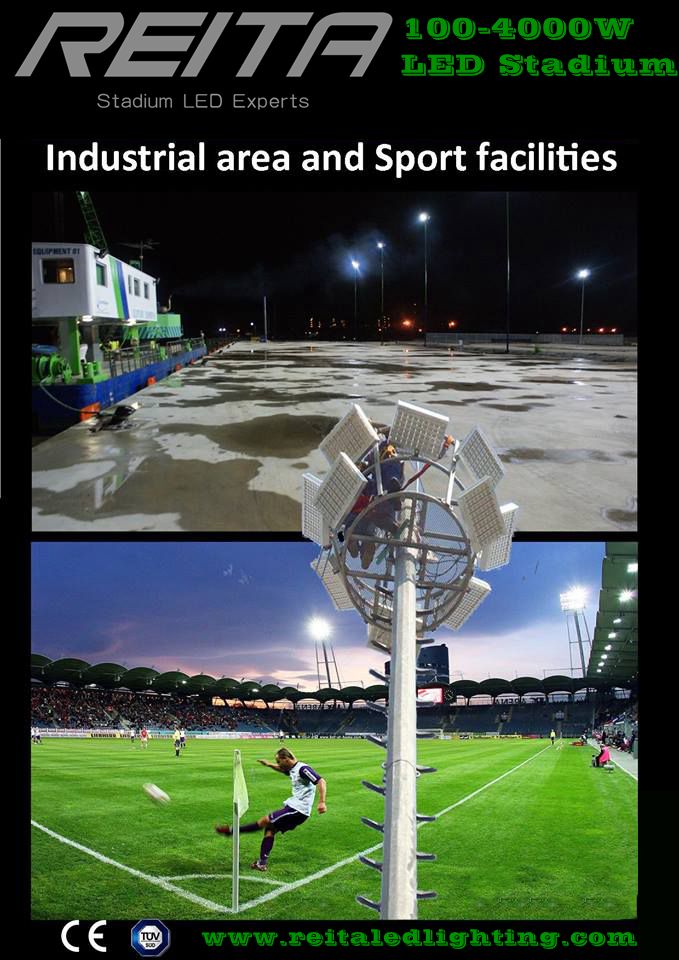 Main Features
Luminous Efficiency: 160 lm/W (190 lm/W7WVersion)
IP Rating: IP66 approved (IP67 and IP68 supported)
Life Span: >80000 hours
Work Temperature:-25 °C to 60 °C
Warranty Period: 5 Years
Powers Available: 100W to 5000W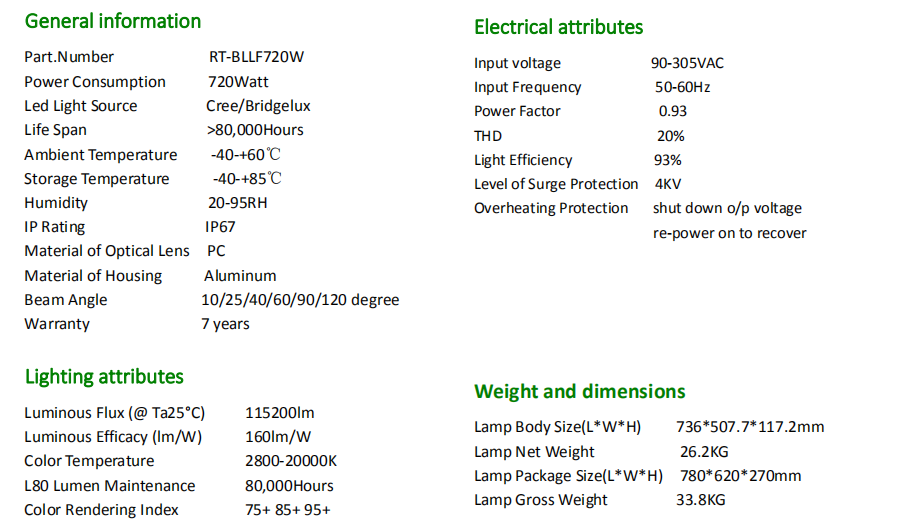 Technical Parameter
Light Source: USA original Bridgelux Chip(upto 199lm/W)
Power Supply: MeanWell or Inventronics
Color Index(CRI): Ra> 80 (until 96)
Input Voltage: 90-295VAC 50-60HZ
Power Factor (PF): >0.95
Power Efficiency: >90%
Beam angles available: 10°, 25°, 40°, 60° 90°, 120°
720W LED Flood Light Drawing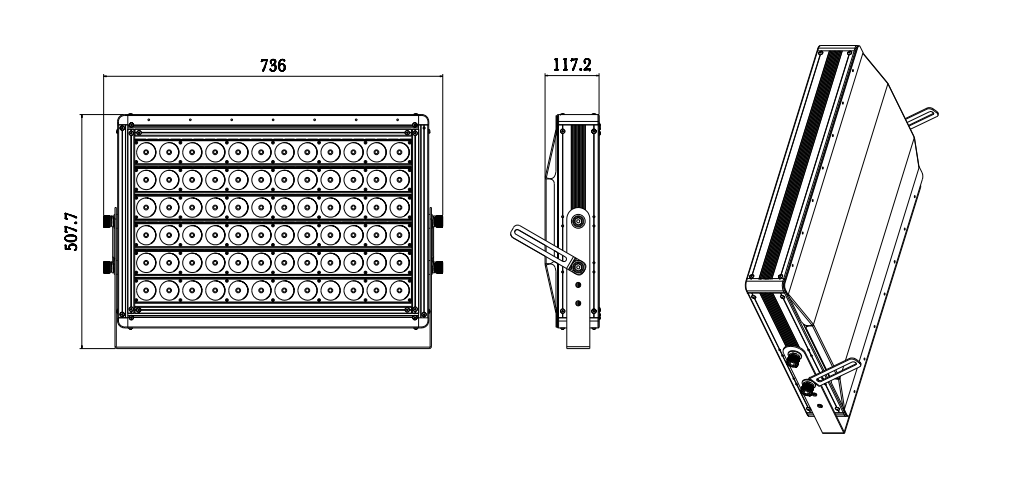 The Color Temperature Of Sports Flood lighting
The color temperature of sports Flood lighting must be between 4000-6500k in places where the outdoor lighting or indoor lighting is accompanied by good daylight and flood lighting is used from day to dusk.In this way, when daylight is gradually replaced by human-light lighting, the change in the color of the objects on the screen can be minimized. The color temperature of the Beijing Olympic Games is set at 5600K.
For interiors, 4500K or lower is usually used to provide a warm impression.The situation has changed in recent Olympic Games, with a color temperature of 5600K often appearing in indoor stadium lighting.
For any stadium lighting device, the color temperature shall not deviate from the average color temperature ±500K, and the tolerance value shall be within the specified range. Therefore, it is very important to use the same batch of light source.
Different countries have different standards for the relative color temperatures required for the lighting of sports events that require color television coverage, for reasons other than the technology of the camera itself.Here's what happens when things go wrong.
First, one of the most difficult effects to overcome in television broadcasting is the difference in color temperature and color rendering in an incompletely mixed light source.Television cameras can balance a wide range of light source color temperatures (usually 3,000-6,000k) for halogen tungsten (3,200k) or daylight (5,600k) for use in shooting, and can balance different light source colors by rotating filters on the camera.Abrupt changes should be avoided as far as possible (sudden changes may result from the projected beams of an optical system containing source color separation, or from the uneven coverage of two different light sources).Similarly, a sudden change in color on the shading line in a sunlit facility (such as a window, a skylight, a vent window), or an outdoor facility with a sun visor can degrade the quality of the image.Daylight light sources should be used to supplement existing lighting to reduce such problems.Daylight color light also improves the transition from daylight to dark in outdoor facilities.However, all lighting systems cannot overcome the "shadow edge" problem, eliminating the shadow created by direct sunlight on the moving surface.
Second, it is difficult for cameramen and engineers to switch from daylight lighting with a relative high color temperature to artificial lighting with a low color temperature by means of filters or lighting devices at dusk and to readjust heavy cameras for live broadcast.
The UK standard recommended colour temperature is 4000-5500.But less than 3000K is fine.
The recommended color temperature in the Netherlands is 3000-5000k.
German standard DIN67526 recommends a public temperature of 5000-7000k. For a given lighting equipment, a deviation of ±500K is allowed. For stadiums with full sunlight, additional artificial lighting should have the same standard color temperature.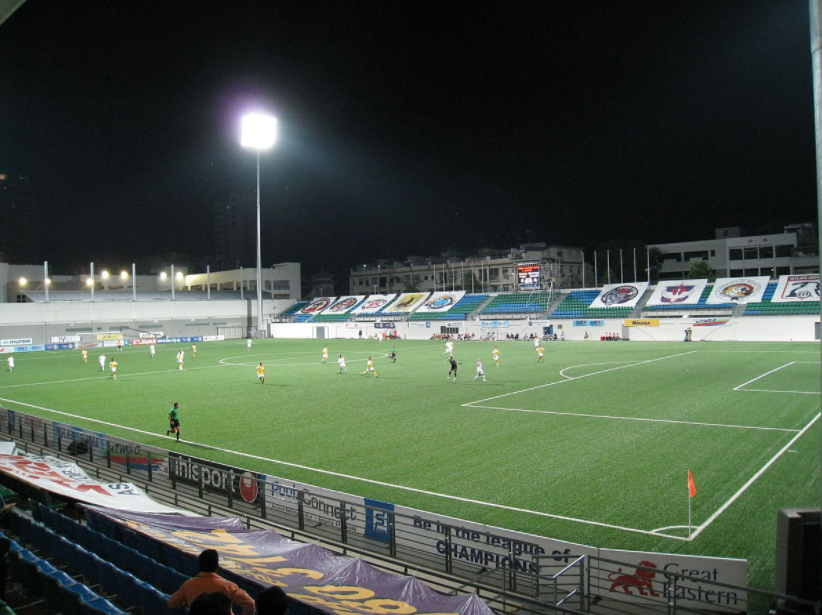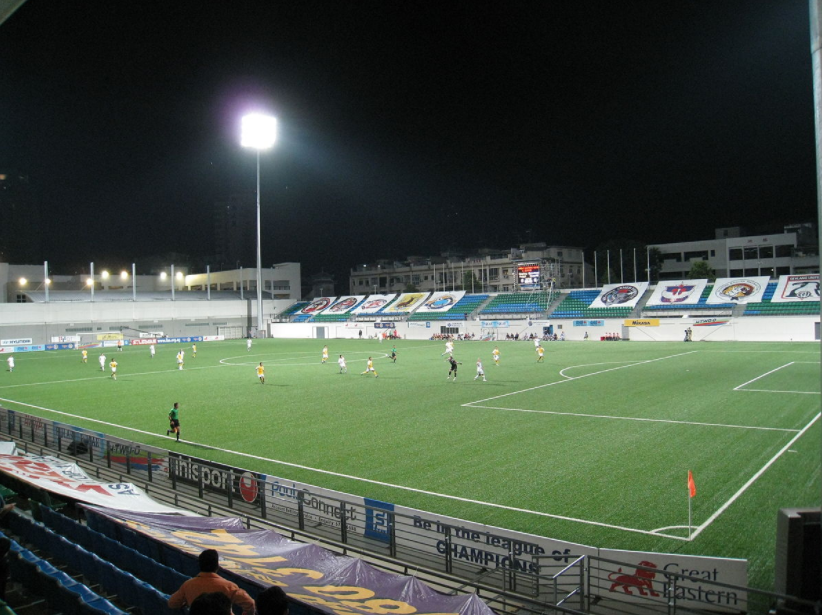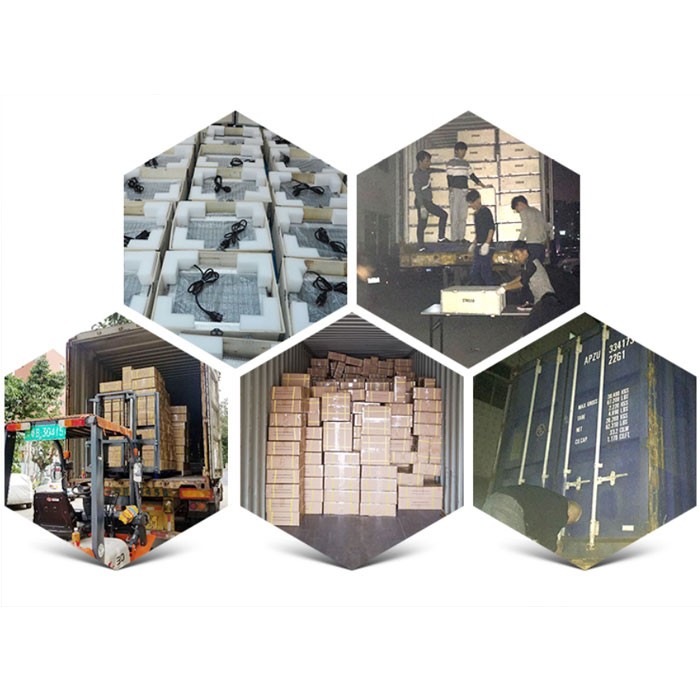 Features and advantages of Reita LED flood lights: Features: 1. The internal and external strong earthquake resistant structure design is adopted to effectively solve the problems of bulb shedding, bulb life shortening and bracket fracture caused by strong vibration. 2, with high efficiency gas discharge lamp as the light source, the bulb service life of more than 10,000 hours, especially suita
...more