960W Led High Mast Area Light
960W Led High Mast Area Light
Led stadium light

China

3-5days

60000pcs Per month
This series of LED High Mast Light use Bridgelux 5050 SMD LED and Inventronics Power Supply, energy saving, high brightness, long service life. With UL,DLC,CE, SAA, CB, LM79, Salt spray test,vibration test ,Waterproof Test and many other certifications.
Marine-grade aluminum house with good heat dissipation.
High efficient optical system With 6degree For Choose, which emits soft and evenly distributed light.
100W High Mast Lighting is equivalent to a 250Watt Metal Halide Light
Flicker-free and lighting effect is 160Lm / W.
High precision constant power power supply.
It is widely used in stadiums, golf courses, tennis courts, docks, parking lots, airports and other High Mast lighting places.
960W High Mast Light
IP65 rated LED High Mast Light

Lightweight design provides easy retrofitting of existing HID installations,along with quick mounting on all new installations.
Rotatable modules offering maximum customisation
Heavy duty bracket
7°/20°/40°/60°/90°/140°*100° for Choose

Can be installed as a floodlight or high bay
With illumination equivalent to 3000W metal halide fixtures you'll enjoy an"instant-on, flicker-free"cold start, and industry-leading 155-160Lm/W.
Protractor scale for easier aiming

80,000-hours life Time.
Unique design extracts heat from the light source, thereby extending component life and ultimately prolonging the useful life of the fixture.
Lightweight design provides easy retrofitting of existing HID installations,along with quick mounting on all new installations.
Part No.
Wattage
Light Source
Lamp Lumen
Flux
CCT
Beam Angle
Voltage
RT-SL100W
100Watt
Bridgelux 5050
160lm/w
16000lm
3000K/4000K/5000K/6000K
7°/20°/40°/60°/90°/140°*100°
90-295VAC
RT-SL200W
200Watt
32000lm
RT-SL300W
300Watt
48000lm
RT-SL400W
400Watt
640000lm
RT-SL480W
480Watt
76800lm
RT-SL600W
600Watt
96000lm
RT-SL720W
720Watt
115200lm
RT-SL960W
960Watt
153600lm
RT-SL1200W
1200Watt
192000lm
RT-SL1440W
1440Watt
230400lm
How Choose the High Mast Light for Seaport?
Quay lighting preferably outdoor high power lighting, such as LED high Mast lights.Due to the heavy air moisture near the wharf, the quality of the LED high pole lamp is required to be higher. Therefore, it is recommended to conduct "port anti-salt fog treatment" for the LED high Mast lamp.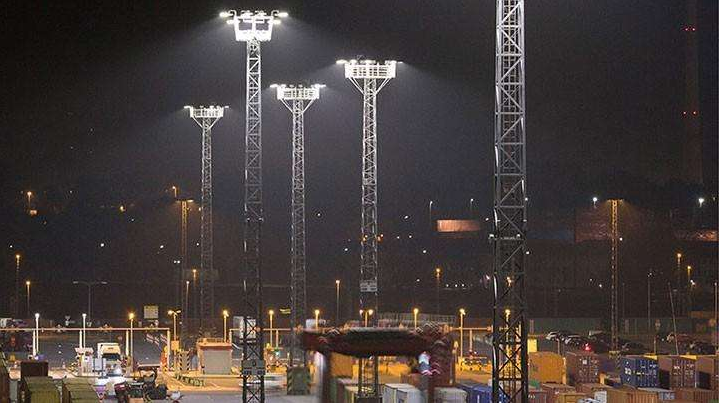 Wharf LED high Mast light has high quality and low maintenance rate in the later period. Generally, it requires more than IP65. LED high pole lamp is guaranteed for more than 3 years.
LED high Mast wharf lighting, according to the installation height, lighting range, choose and buy power is also different, the need for relevant personnel to the scene investigation.
Specific details can consult LED high Mast light manufacturers.Because tall pole lamp is bigger so also want to consider to control the area of illume beforehand, deal with illuminance, light color, chromatism, stereo feeling, simple sense, flash limit to wait for index, consider to eliminate to appear during illume needless shadow even, control good light and ultraviolet ray to the bad influence of people.
The common causes of LED high pole lamp failure are poor raw materials, poor quality LED high pole lamp LED to the failure of the high pole lamp most people angry and helpless, the common situation has less aluminum wire, wire is hard, insulation layer is thin.
The second is the fault caused by the construction problem, the depth of the cable trench is not enough, the sand cover brick is not built according to the standard;
The production and installation of aisle pipes do not meet the requirements;Due to insufficient thickness of wire nose pressing and insulation wrapping, short circuit between each other will occur after a long time of operation, which will lead to the fault of LED high mast Light.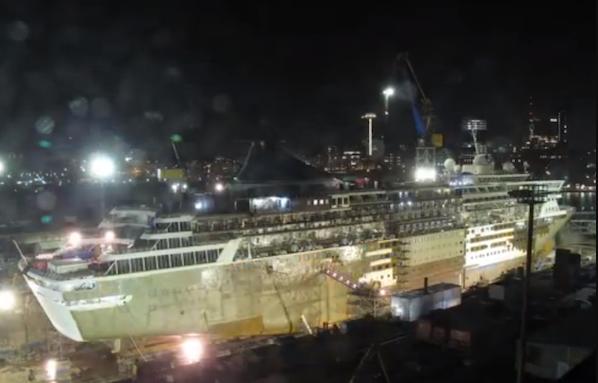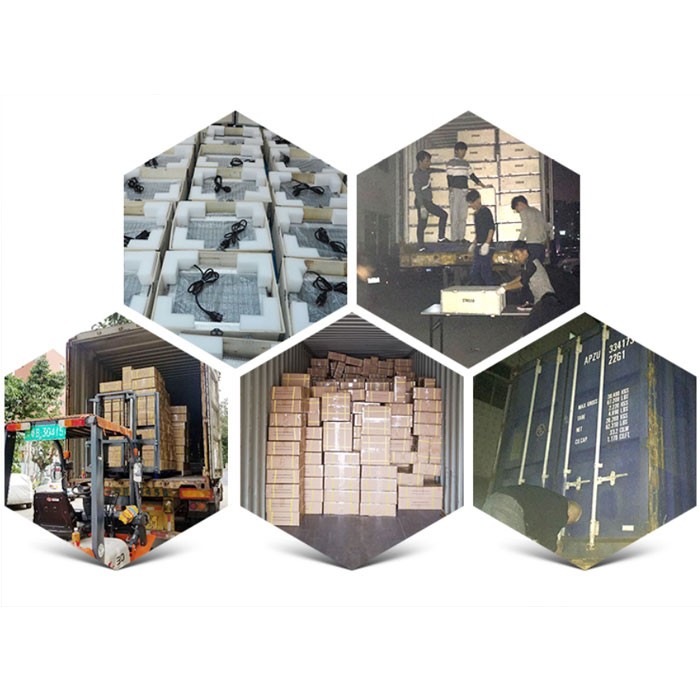 Features and advantages of Reita LED flood lights: Features: 1. The internal and external strong earthquake resistant structure design is adopted to effectively solve the problems of bulb shedding, bulb life shortening and bracket fracture caused by strong vibration. 2, with high efficiency gas discharge lamp as the light source, the bulb service life of more than 10,000 hours, especially suita
...more