400W Led Stadium Light Anti-glear Soccer Stadium Lights
400W Led Stadium Light Anti-glear Soccer Stadium Lights
REITA

China

3-7days

10000pieces
Reita Stadium Series LED flood light is designed exactly for stadium lighting with each led bulb 50W (24 pcs small led chip inside each bulb) ,it good at long distance lighting to ensure the great uniformity on the ground.
SMD led chip with 48 pcs heat sink shared.

Each led bulb with 24 pcs SMD led chip inside, and with 48pcs heat sink collect directly to the root of the led chip to driver the chip's heat out,it improve the stability and lifespan of the led chip.
To customers

:
▶Many thanks for buying our product.
▶Please read this user manual carefully before using.
▶Please kindly keep this user manual well.
Caution:
▶In case of any damage or accident happened,customers who use this lamp please don't take apart the lamp or change any part of it.
▶ If there is any abnormal condition after installation,such as smoking,peculiar smell,noise,etc may cause electric shock or fire hazard,please make power off immediately and contact with your installation company.Customers shouldn't disassemble the lamp by themselves at random.
▶Please ask professional installation company or electrical engineers to install the lamp,follow the user manual strictly.Any improper installation may cause falling,electric shock or fire hazard.
▶Use clean soft cloth dip soap water for cleaning,then wipe with dry soft cloth.Gasoline,acetone or any other organic solvent is not allowed in case of corroding the lamp body.
▶Please follow the wiring diagram strictly,any mistake may cause electric shock or damage.
Electric light source parameters:
Product Type

LED Stadium Light

Model Number

RT-LST-400W

Voltage

100-277VAC Standard

347-480VAC Available

Wattage

400W

Lumens

72,000lm

Lumens Per Watt

180lm/W

LED Chipset

Bridgelux

Mounting Double

Jointed U-Bracket Standard

Beam Angle (degrees)

10°/25°/45°/70°/90°

Kelvin (CCT)

3000K/4000K/5000K/5700K/6500K

CRI

75-85/90-96

Life Span (Hours)

100,000+

Dimmable

Dali Available

Zigbee Available

1-10V Available

Waterproof

YES (IP66)

IK Rating

(Impact and Vibration Resistance)

K10

Certifications

ETL, DLC,TUV,SAA, CE, RoHS

Length of Warranty (YEARS)

5

Service time (YEARS)

10

Dimensions

465*245*183MM

Net Weight

6.5kg

Suggested Replacement For:

2000W Metal Halide
Dimension:
unit(mm)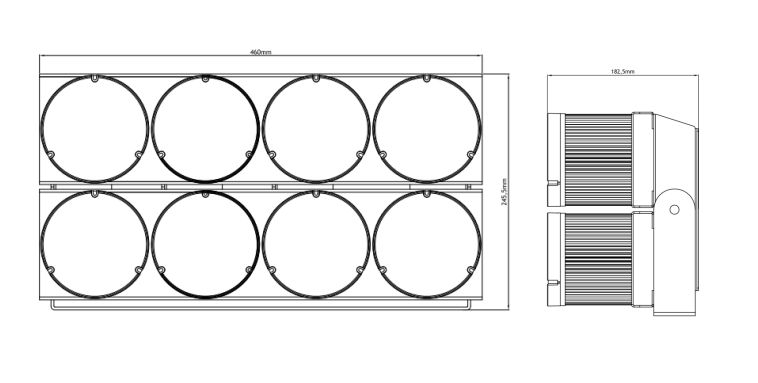 How to deal with the Anti-glare of Soccer field Stadium lighting?
Soccer Field Stadium Light once exist glare hazard.It can cause glare hazards at multiple positions and angles on the football field.The kicker sees only a curtain of intense light, not a flying sphere.In the visual perception system, the uncomfortable visual effect of dazzling, dazzling, dazzling and blinding is produced.Light will produce visual fatigue, restless mood.
The glare hazard of football field lighting is caused by the glare energy of stadium lamps acting on human eyes.In the visible spectrum, the shorter the wavelength, the greater the glare energy, and the more serious the glare harm.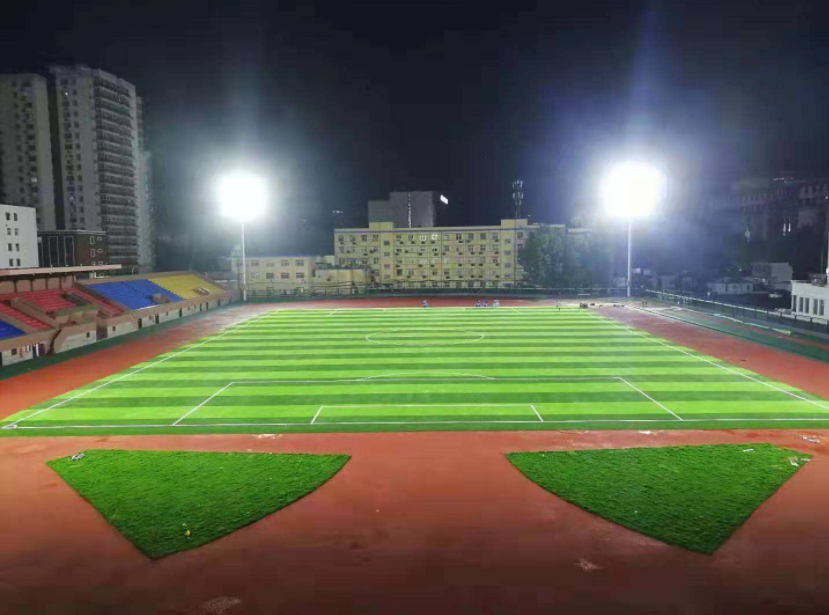 The spectrum of the football field light is directly represented by the color of the light, that is, the color temperature of the football field light.There have been several football field lighting experience that stadium lighting color temperature higher than the color temperature of the sun will have a strong glare hazard effect.
Some football field lighting lamps, the technical data indicated that the color temperature is not very high, but in the football field lighting glare hazard effect is very serious.This is because the energy of a football field light contains nearly ultraviolet light.The glare harm of near ultraviolet light energy is very serious, and its blinding, dazzling, dazzling, blinding harm effect is very significant.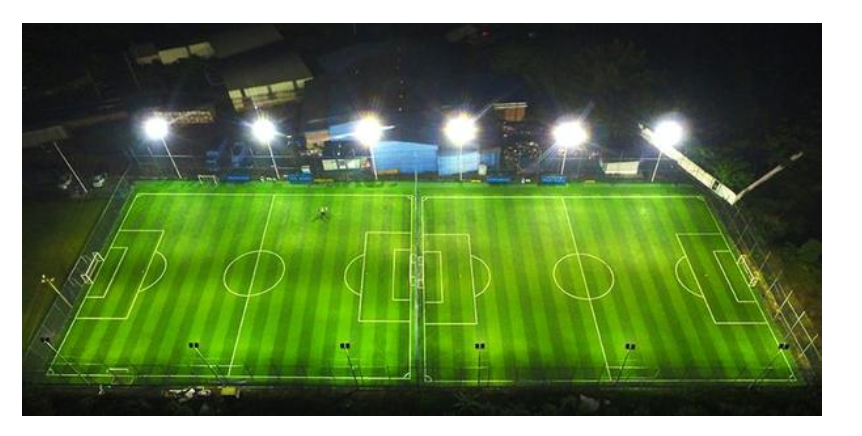 The lighting practice of football field shows that the halogen lamps, discharge lamps, ordinary high-power energy-saving lamps and non-polar lamps used in many football fields have different dazzle hazards.Reita LED course lamps are customized according to the different characteristics of the course. They are anti-glare, high uniformity, not dazzling, comfortable and free from any light pollution.
Glare harm to football field management benefit, cause not negligible negative benefit.Already, many football field operators choose Reita LED stadium lamps without glare hazard to replace old lamps and improve the lighting quality of football fields.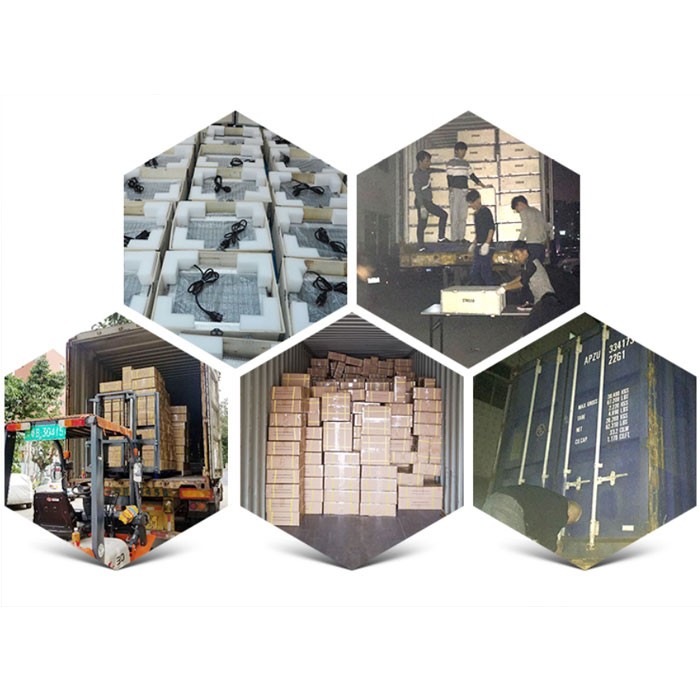 Features and advantages of Reita LED flood lights: Features: 1. The internal and external strong earthquake resistant structure design is adopted to effectively solve the problems of bulb shedding, bulb life shortening and bracket fracture caused by strong vibration. 2, with high efficiency gas discharge lamp as the light source, the bulb service life of more than 10,000 hours, especially suita
...more