900W Led Sports Light Sport Field Led Light
900W Led Sports Light Sport Field Led Light
Led stadium light

China

3-5days

600000pcs Per month
LED Sports Lighting has USA CREE XPE LED Chips installed, which helps creating a lighter structure and an energy saving product.
Our Premium Precise Optical Lenses is Anti-glare & zero flickering that make good user experience .
The light efficiency is extremely high, reaching 140lm/W with DLC Premium. Lenses are premium, with very accurate optics.
Widely used in Stadiums, Sports Facilities, Squares, High Mast Lighting, Light Towers, Ports,High speed photographic ect.
Main Features

Round Stadium Flood Light
Wattage Range: 300W to 1200W
Efficacy: Up to 190 lumens per watt
Lumen Range: 33,000 to 80,000
Mounting: Double Jointed U-Bracket Standard, Knuckle Slip Fitter,Knuckle Flat Bracket Available
Lifespan: 80,000+ Hours
Waterproof: Yes (IP65)
Certifications: Design Light Consortium (DLC), ETL, CE, RoHS
Warranty: 5 Year
Dimming Options: 1-10V, DALI, Zigbee
Additional Features: Dark Shy Shield Available, Aiming Laser Available
Replacement Options for 2250W to 5,500W of Traditional Lighting Resulting in Up to 75% Savings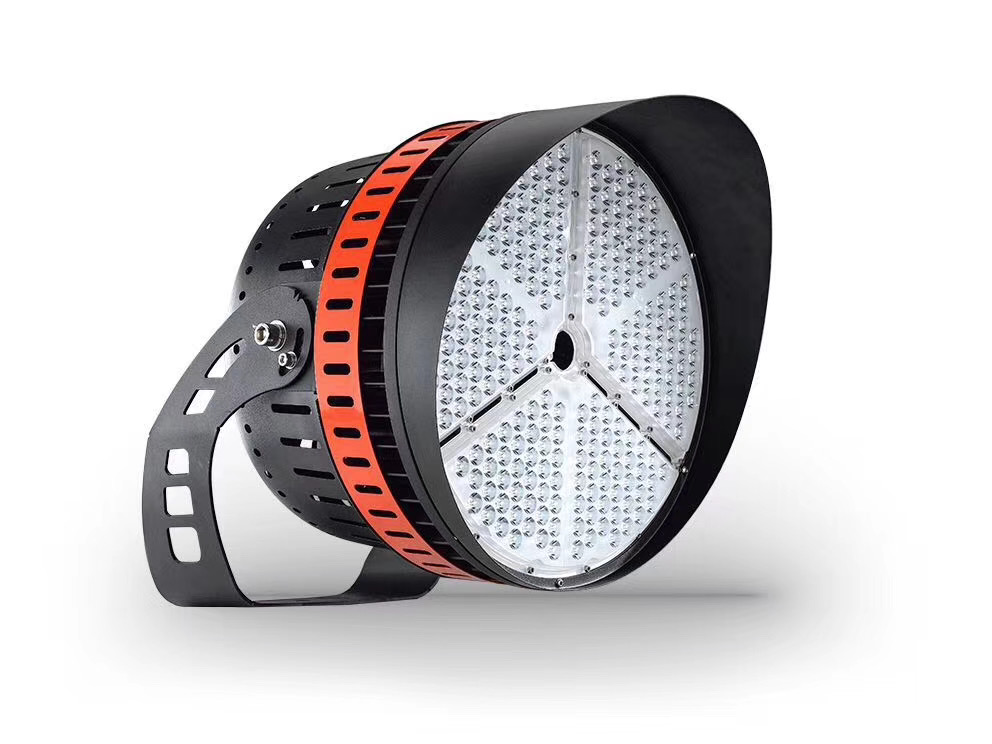 Reita LED Sports special lighting products advantages:
Product core advantages: professional customization, to provide customers with perfect, systematic lighting solutions
Reita LED stadium lighting, products for a variety of stadium development and customization.
Raw materials: the light source is imported and customized, and the power source is driven by world famous brands, which makes the color temperature closer to natural light.
Reita lamp body is beautiful and generous in appearance. The use of our special stadium lamp will make the whole stadium more high-grade, beautiful and harmonious.
Reita lighting can be comparable to the national team training hall lights without glare, soft light, high uniformity.
ReitaLED stadium special lights with high brightness imported light source, so that the efficiency of our lamps up to 160-180lm/W, can directly replace the metal halogen lamp and other traditional lighting products, to achieve green, energy saving, health, environmental protection effect.We provide sufficient and even illumination for football field, badminton field, basketball court, tennis court, golf course and other sports venues. We pursue to provide the best lighting environment for athletes, coaches and spectators with high-quality lighting close to natural light.
Scientific structural design
1. Our lamps are tailor-made according to the different characteristics of the course, anti-glare, high uniformity, not dazzling, comfortable, without any light pollution;
2. The lamp body is made of high-quality aviation aluminum profile, which makes the heat dissipation efficiency higher;The phase-change cooling technology is adopted, and the structure is designed by air convection to ensure the cooling effect.
3. Imported high-quality high-power lamp beads are used for the light source, with high brightness, the color of light is integrated with the court, and the life is long, and the light is softer;
4. The power supply is controlled by intelligent chip to stabilize the pressure and steady the flow, ensuring the lamp's long life. It is the new first choice of environment-friendly and energy-saving light source in the new era!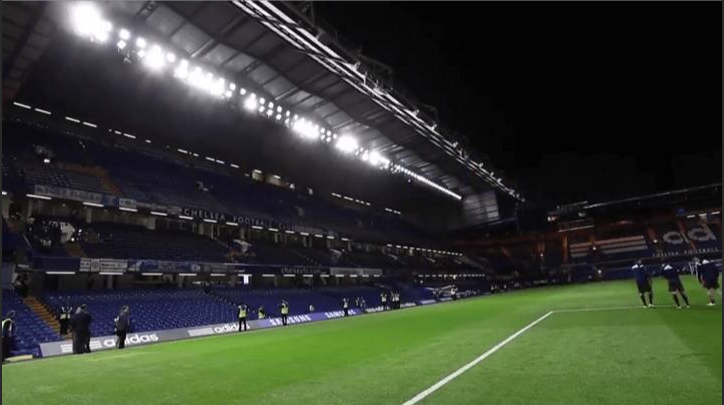 Constant illumination level
The innovative output of 5000 hours of constant illumination ensures a constant illumination level and uniformity in the site, avoids increasing the demand and cost of lighting equipment due to the attenuation of illumination, and reduces the need for lighting equipment to use electric energy, saving 30% of energy consumption.
Increase light efficiency, increase cost
With unique light distribution technology, its light efficiency is 25% higher than other ordinary LED lamps;
144 kinds of light distribution curves precisely control the light, improve the utilization rate of light, and try to project the light effect originally projected outside the site to the site, thus improving the lighting efficiency.
Reita LED sports lighting system has brought a lot of technical innovation and innovation to the field of sports lighting, saving more costs for customers to operate and maintain the lighting of sports venues in the later period.Reita LED sports lighting is a new generation of green lighting system, which minimizes the light pollution to the surrounding environment, effectively prevents the overflow of light and glare, minimizes the light outside the venue, protects the beautiful night sky, and provides a more comfortable competition and viewing environment for athletes and spectators.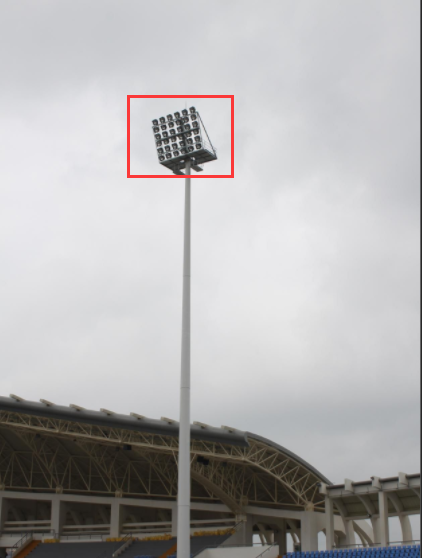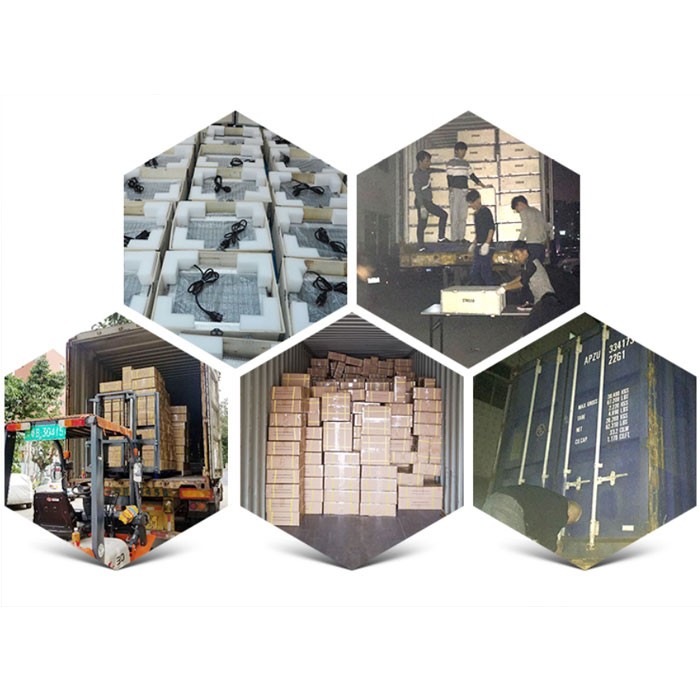 Features and advantages of Reita LED flood lights: Features: 1. The internal and external strong earthquake resistant structure design is adopted to effectively solve the problems of bulb shedding, bulb life shortening and bracket fracture caused by strong vibration. 2, with high efficiency gas discharge lamp as the light source, the bulb service life of more than 10,000 hours, especially suita
...more